Red PaddleCo 2019 10'6 Ride
Red PaddleCo 2019 10'6 Ride
$1,744.00 3 x $533.00 without interest
Red PaddleCo 2019 10'6″ RIDE Sup Package
If you could only ever have one Red Paddle Co board, the Red PaddleCo 2019 10'6 Ride is the one we'd tell you to get – it's already the world's most popular inflatable SUP.
It's popularity is down to its versatility. It's designed to float and glide easily on flat water, and it has just the right amount of curve in the plan shape so it rides smoothly and predictably in surf, no matter what kind of rider you are. And it's 120mm/4.7" thick, which increases stiffness while not affecting ride and performance. Cargo tie-downs complete the Red PaddleCo 2019 10'6 Ride package.
MSL fusion composite and airtight coating.
MSL involves fusing a second layer of hard-wearing polymer to the dropstitch core at the raw material stage, removing hand gluing errors. The high-tech industrial process also saves almost 22% in weight from previous years models and makes the boards stiffer at lower pressures.
For 2019, RED Paddle co has added a special screw thread to all of their boards that is compatible with RAM MOUNTS products, the world leading accessory bracket manufacturer. This will enable you to securely attach a range of accessories, from GPS devices and cameras to fishing rods and cup holders.
And when you buy a 2019 board through SUP GEAR AUSTRALIA you get a FREE Adjustable 3pc Paddle that breaks down and will fit in the Bag. Plus also included is the 2018 Titan Pump and Waterproof Resistant Case for the phone and Keys, repair kit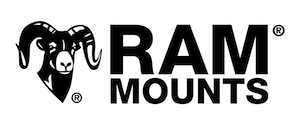 Additional information
| | |
| --- | --- |
| Weight | 15 kg |
| Dimensions | 98 × 45 × 45 cm |
| color | Blue/White |
| size | 10'6 x 32 x 4.7 @ v. 240L |
| brand | Red Paddle co |